A lot of people who are looking for resources on how to do a ZTE Z799VL FRP bypass.
You can find some information online, but it might not be appropriate for your ZTE Z799VL device. You need the steps for your device to get into your phone.
So, how do you do a ZTE Z799VL FRP bypass?
But First, What Is an FRP Bypass and Why Do You Need It?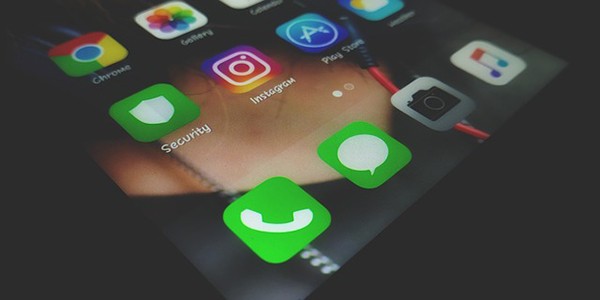 Factory reset protection, or FRP, is a security measure that prevents any unauthorized person from deleting all of your data from the phone via a factory reset.
FRP is a good thing because you can protect data on a lost phone. It will make it more challenging for a thief to sell your lost phone because it has your data on it.
However, FRP does become a problem when you want to give away or sell your old phone. To do a factory reset on your Android device, you need to be logged in.
Without knowing your original login details, the new owner will not be able to create a new account for himself or herself.
For this reason, you would need to do an FRP bypass.
How to Do a ZTE Z799VL FRP Bypass
If you have a ZTE Z799VL and you want to give it away or sell it, then you should perform a factory reset to make sure that your data is erased from the phone.
However, if you don't have the original e-mail address and password used to set up the device, you might get locked out and find yourself unable to use the phone.
A ZTE Z799VL FRP bypass can help. Here's how you do it.
Turn your ZTE Z799VL on and follow the setup wizard that will pop up.
Once you get to the factory reset protection screen, open the keyboard and then the settings. You can do this by finding the gear icon and then clicking on it.
Tap on the menu button, which looks like three dots in a vertical arrangement at the top right corner of the screen.
You will see the support page and a box with the label "Describe your issue."
Type any character string on this box and highlight everything that you have written.
Another box will pop up with three choices: Cut, Copy, and Share. Click on Share.
Another pop-up menu will appear, letting you choose which apps you want to use to share the character string you have copied. Choose the messaging option and create a new message.
Type any number into the To: field then highlight it and choose the contacts icon.
Tap on the call icon and make a new call. When the dial pad pops up, key in the following string: *#*#4636#*#*
Tap the Usage Statistics option and click on the back button. This step will lead you to the settings menu.
From the settings menu, you must find the Backup and Reset option, then choose Factory data reset.
Confirm.
Using the FRP Bypass APK
You must admit that there are a lot of steps involved before you get to the settings menu and be able to do a factory reset. The bad news is that the ZTE Z799VL doesn't support USB On-the-Go. OTG allows your phone to read from a USB drive.
You will need to go through all those steps to bypass the FRP.
However, if you do have an Android device that supports OTG cables, you can use the FRP Bypass APK.
The FRP Bypass APK is an application that you will need to get rid of the factory reset lock. If you ever need to bypass Google verification on your ZTE Z799VL, then you will be very thankful to have this on your phone.
You can download the APK at its main link.
Or use the mirror sites.
Follow everything until you get to the factory reset protection screen. Copy the APK onto a USB drive and then connect the USB to your phone via the OTG.
Doing so will launch a file manager that shows you a list of files on the USB drive. Just choose the APK and install it.
This will take you straight to the settings menu where you can find the backup and reset option, and then the factory data reset option. That means you don't have to do steps two to nine anymore.
You Can Do a ZTE Z799VL FRP Bypass
Follow these simple steps and conduct a ZTE Z799VL FRP bypass. That way, you can sell, trade, or give away your old ZTE phone without compromising your data.
This process will also give the new owner the chance to use his or her own account on the phone.
Have you tried conducting a ZTE Z799VL FRP bypass? How did it go? Tell us about it in the comments.