Download FRP Bypass Apk 2023 latest version to bypass google verification on your Samsung or any other android device easily.
Google has brought a new feature with the release of Android Lollipop. You might have heard about this feature "Factory Reset Protection". The main advantage of this feature is that it helps in securing users' data. In case your smartphone gets stolen or misplaced, this feature comes in handy.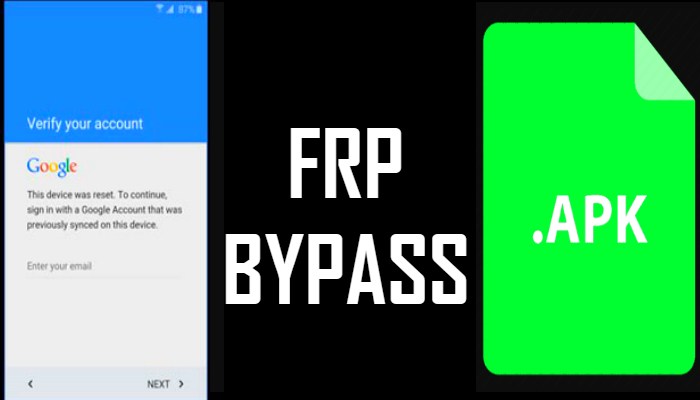 But you don't need to worry because the FRP Bypass apk is available to help you deactivate this lock. Samsung users face the bypass google or Samsung account verification problem. Other device users are facing the same issue when they forget their Google account login.
Download FRP Bypass Apk 2023
FRP Bypass apk is a useful app when you want to restore your android smartphone. We are going to cover the detailed guide about how to remove frp bypass verification. Both Samsung and other device users can follow this guide for easy frp bypass.
If you are reading this guide, your Android device might be locked. So you have to use the frp bypass apk for bypassing FRP. Below we are providing the apk file that you can download on your android device.
FRP Bypass Apk Latest Version
When it comes to FRP bypass applications, we recommend you to use frp bypass apk latest version. It has made bypassing google verification much easier on devices like Samsung, LG, etc.
FRP Bypass Apk 9.0
Below we have shared the direct download link of frp bypass apk 9.0
FRP Bypass Apk Old version
If you are looking for frp bypass apk old version, we have got them for you. Below you can directly download old version by clicking on the download button.
Once you have successfully downloaded the apk and installed it on your device. You should then follow this step-by-step guide on how to bypass FRP. If you face any problems while bypassing google verification, let us know in the comments.
There are many other frp bypassing methods available, some of them work some don't. The method we have shared has worked for many smartphone users till now. In case no method works for you, then you can follow the suggestion given below. So give it a try for bypassing factory reset protection on your android phone.
In case the latest version doesn't work, you can try out the other versions. The links for these versions to download are given below:
Apps Direct Open Without Install
Now you can open the android apps directly without installing them. Just Click on tap to open link. Using these apps, you can bypass any frp lock very easily within few minutes in 2023.
How to use FRP Bypass Apk
All android smartphones that are running Android 5.0, come up with this security patch. To bypass android frp lock, two guides are available. You just need to follow the simple steps for FRP Bypass.
Mainly with this guide, you will be able to bypass the google frp lock easily, if you have lost your device or forget account password.
With this guide, you will be able to bypass the google frp lock easily within a few minutes. For the first method to bypass FRP, you will need a USB drive, OTG cable, and a PC. Once you have these requirements, follow these steps:
How to Bypass FRP With OTG
To bypass frp, make sure first you fulfill the requirements. Things we need to bypass frp lock are given below:
Android device running Lollipop or above android version.
Working internet connection for downloading the required files.
Windows PC
Once you have all the required things, follow the step-by-step guide we have shared below.
First of all, you will need to download the FRP bypass apk from our official website. You can check the download links given above.
Once you have downloaded the file, copy the FRP bypass apk on your USB drive.
Now start your android device on which you are facing an FRP issue.
Next, a setup wizard will open where you need to follow the basic instructions.
Once the bypass factory reset protection screen appears. You will need to enter your google account login credentials.
But because of the reason you lost your phone or don't remember it, you will need to try something other.
Now using an OTG cable, you will need to connect a USB pen drive to your android device.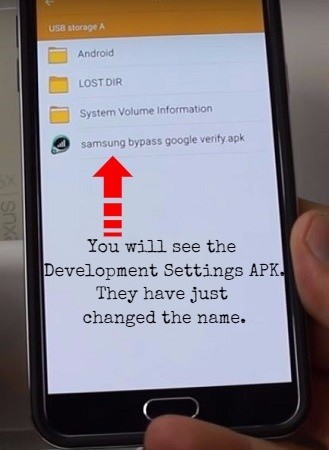 Then you will see file explorer opening on your android phone. Next, open the folder on your android device where you have saved the FRP Bypass apk file.
During the installation process, your phone will block installation and you might see an unknown source error. Simply go to your device settings and turn on the unknown sources option.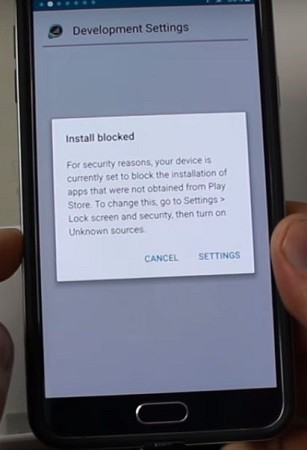 Now tap on the installation button again to start the installation process.
After the installation is completed, tap on open and it will open the settings menu.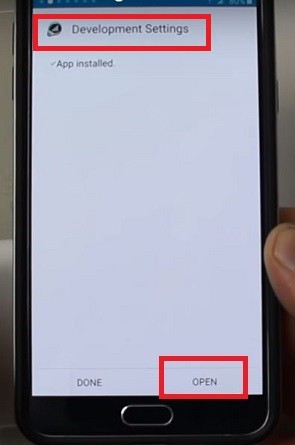 In settings scroll down, and select the backup and reset option. Then tap on factory data reset and tap on confirm button.
That's it!! You have successfully bypassed google factory reset protection on your android device. Now you will need to restart your device and you won't face FRP bypass issue anymore. After restarting your device, it's your choice to add a google account or skip it.
How to Bypass Google Factory Reset Protection without OTG
The first method we shared above requires OTG cable along with bypass frp apk file. But with this method, you don't need to use OTG. Because we will be using the FRP bypass tool, so make sure you have a working internet connection. So let's get started:
First, you need to turn on your android device. You will see a setup wizard.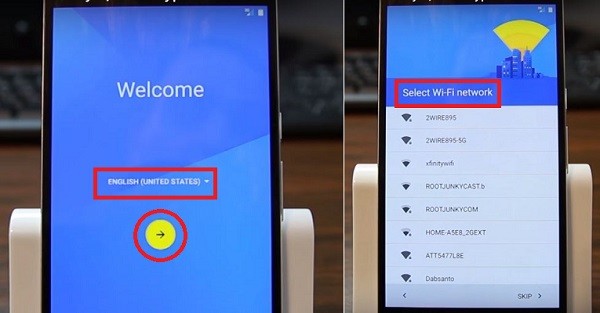 Follow the on-screen instructions, once you see the FRP bypass lock screen shows. You will need to open your keyboard and tap on its settings.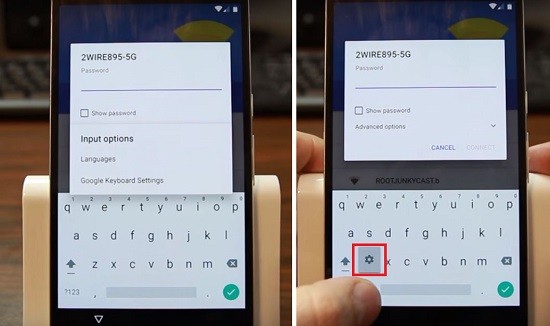 Next, you need to tap on the menu button and then the help and feedback button.
Next, you need to type whatever you want to write and choose the "share" option.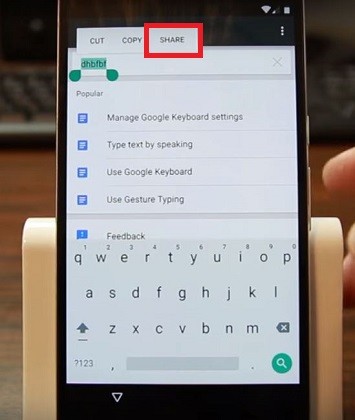 After that choose the messaging option, then the new message, and type any number in the "To" section. Next, choose it and tap on the contacts icon.
Next tap on the call icon button and tap on the new call option. Once the dial pad opens, you will need to type ##4636##
Now tap on the usage statistics option and tap on the back button. You will then go to the settings menu.
Then you will need to tap on the backup and reset option. Select factory data reset and confirm it.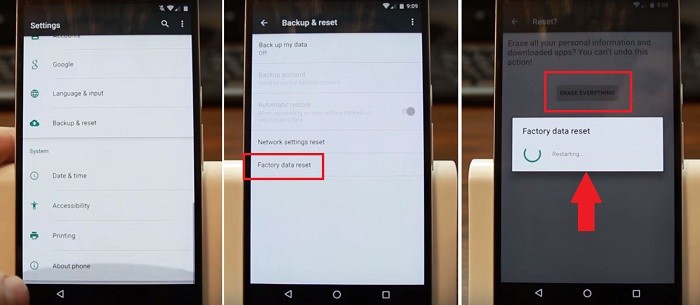 That's it, guys!! You have successfully bypassed google account verification using the FRP bypass tool. The screenshots of this guide are attached so that it will be easier for you to follow these steps. Hope these two methods helped you to learn on how to bypass google factory reset protection.
Downgrade Android Devices for Removing FRP Lock Quickly
If no method works for you, downgrade the current android version to the previous version. All the methods we have shared on our website work for Android 5.0, Android 6.0, and Android 7.0.
Downgrading the Android version worked like a charm for many Samsung users. We have tried the downgrade method to bypass the frp lock and it worked perfectly on all the devices. So you can give this method a try as well!!
Note: These method works for android devices running below 6.0. But, if you have device running above android 6.0, you should checkout this detailed frp bypass guide.
FAQs about FRP Bypass Apk
Can FRP lock be removed?
Download and install frp bypass app on your device. Open it and follow the steps we shared above. You will easily be able to remove frp lock within a few minutes.
What is the best FRP bypass tool?
There are a lot of frp bypass tools available, the best one is the FRP Hijacker tool. You can check this detailed guide about the best frp tools.
Can you bypass FRP with ADB?
Yes, you can bypass frp with ADB for any android device except Samsung devices.
Which app can I use to bypass FRP?
We recommend you to use frp bypass apk app. You can also try the Technocare apk to remove the frp lock on an android phone.
Does it work on all android devices?
Yes FRP bypass application works on almost all Android smartphones and tablets. If you are using a new Android device, it will work on that too.
How does this app help the frp lock?
Once you download the apk file on your android phone, install it and open the app. Then you will have to choose the erase everything option and reset your device. After your phone restarts, you won't face the FRP lock issue anymore.
Is frp bypass apk safe?
Yes, this application is 100% safe and secure. You can use it on your android device without any worries. You can download it for free from our official website.
What are the other frp bypass methods for android devices?
Yes, there are many other ways through which you can bypass FRP lock on Samsung and other Android devices. Check main page of our website to know about all the frp bypass tools and apps to remove frp lock.
We publish frp bypass guides for various android smartphones on our website. If you have an android device and you want to remove frp lock, let us know your device name in the comments. This way we will be able to publish a separate frp unlock guide on your request.