FRP bypass apk is also known as FRP bypass tool. It is used for bypassing Google factory reset protection. If you have forgotten your Google account password after a factory reset, it comes useful. You can use the FRP bypass methods shared in this guide to solve all your issues.
In this article, we are going to share all stuff about the FRP bypass apk. As you know many users are facing this problem. So they want to know how to bypass google factory reset protection on their android device.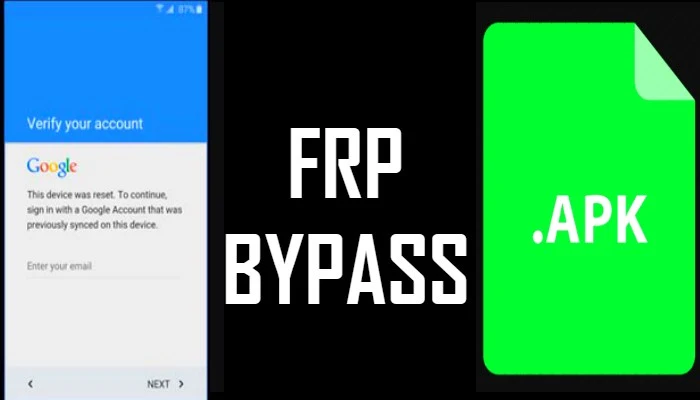 Google factory reset protection is a new patch developed by Google. It protects the user's device in case they lost it. This tool is very useful in times when you have factory reset your android device. And then you forget your Google account password. So keep reading this guide to know more about this tool and how you can use it.
What is Google FRP Bypass APK?
As mentioned earlier, Factory reset protection is a security patch by Google. It helps in protecting the device in case it is stolen or lost.
No one will be able to use the device because you will need Google account access. FRP bypass feature was first introduced for devices like LG, Samsung, and many others. No doubt it is an awesome security feature but it creates a lot of problems if you forget your account password.
| | |
| --- | --- |
| File name | FRP Bypass.APK |
| File size | 1.2 MB |
| File type | application/vnd.android.package-archive |
| File extension | apk |
| Downloads | 10.9 Million |
| Version | Latest |
Click on the frp bypass download buttons below to directly download latest apk files.
Download FRP Bypass Android Apps
Another method, you can use to bypass Google account is by using frp bypass android apps. There are many android apps available to bypass frp lock on smartphones. Below we have listed the most popular bypass frp apps with their guide.
Apps Direct Open Without Install
All these frp unlock files/apps we mentioned below support all devices. It includes Oppo, Realme, Samsung, Micromax, LG, Sony, and other smartphones as well. You can use these apps to bypass Google account on your frp-locked device within five minutes.
FRP Bypass with OTG
First of all, you will need to download frp bypass apk file from our official website. Click here to download the file directly on your device.
Once you have downloaded the file, copy the apk on your USB drive.
Now start your android device on which you are facing FRP issue.
Next, a setup wizard will open where you need to follow the basic instructions.
Once the bypass factory reset protection screen appears. You will need to enter google account login credentials.
But because of the reason you lost your phone or don't remember it, you will need to try something other.
Now using an OTG cable, you will need to connect a USB pen drive to your android device.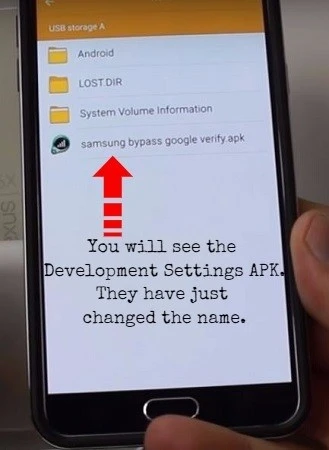 Then you will see file explorer opening on your android phone. Next, open the folder on your android device where you have saved the FRP Bypass apk file.
During the installation process, your phone will block installation and you might see an unknown source error. Simply go to your device settings and turn on the unknown sources option.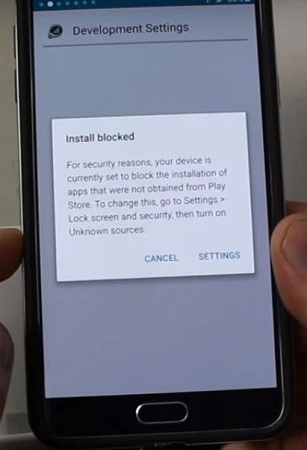 Now tap on the installation button again to start the installation process.
After the installation is completed, tap on open and it will open the settings menu.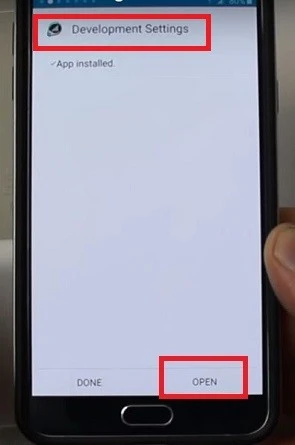 In settings scroll down, select backup and reset option. Then tap on factory data reset and tap on confirm button.
That's it!! You have successfully bypassed google factory reset protection on your android device. Now you will need to restart your device and you won't face FRP bypass issue anymore. After restarting your device, it's your choice to add a google account or skip it.
FRP Bypass without OTG
The first method we shared above requires OTG cable along with frp bypass apk file. But with this method, you don't need to use OTG. Because we will be using the FRP bypass android apps/one tap shortcuts. So make sure you have a working internet connection.
Below we have shared the step by step guide on how you can remove frp lock. Based on your phone android OS, follow the tutorial and unlock your frp locked smartphone.
Samsung FRP Bypass Apk
If you have a Samsung device and your device is frp locked, don't worry at all. Because bypassing Google frp on a Samsung phone is much easier. Make sure you have an OTG cable and a working PC. Once you complete these two requirements, then follow the steps given below:
First download Samsung frp bypass apk.
After the download completes. Go to downloads and tap on the apk file to start the installation.
After the app is successfully installed on your phone. Tap on the open button to launch the application.
Next, you need to tap on bypass frp. Then tap on the Settings option.
Once you are on device settings. Scroll down and tap on the Backup & Reset option.
This step will erase all your data that is synched with your Google account.
Now reboot your Samsung device.
That's it!! You have bypassed frp successfully on your Samsung device.
All FRP Bypass Methods
Also, let's take a look at all the FRP bypass methods available to bypass factory reset protection.
Sidesync Method Bypass Factory Reset Protection
Bypass Factory Reset Protection With Odin
Flash Method Bypass Factory Reset Protection
Bypass Factory Reset Protection with Quick Shortcut Maker Method
Bypass Factory Reset Protection Using account login method
Easily Bypass Factory Reset Protection through Serial/TCP Terminal
FRP Bypass Tools 2023
Let's take a look at the working and best FRP bypass tools 2023 list. So let's check out:
GSM Flasher ADB Bypass FRP Tool
Samsung FRP Helper Tool
Android Lock Screen Removal Tool to Bypass Lock Screen
D&G Password Unlocker Tool
FRP Hijacker Tool
SPD FRP tool
Samsung ADB FRP Bypass tool
Samsung FRP Tool
MSM Download Tool
Android Fastboot Reset Tool
Octopus FRP Tool
qpst Tool
umt qcfire tool
z3x Box Samsung Tool Pro
Mobile Sea Service Tool mst
SamFirm FRP Tool
Motoreaper FRP Tool
Android Multitools v1.02b
Miracle Box
Magma FRP Tool
Ultimate Multi Tool umt
SamHub Tool
Muslim Odin Tool
MRT Dongle
Mi Account Unlock tool
Faqs about FRP Bypass App
Is bypass frp app safe?
Yes, this app is completely free and safe. So you don't need to worry while using it.
FRP bypass Apk is free or paid?
Well, this app is completely free to use, you don't need to pay extra bucks for using it. No subscription fees or charge gets applied.
What is the best FRP bypas tool?
There are many frp bypass tools available, But the best one is FRP Hijacker and Samsung FRP helper. Here, You can take a look at all the tools you can use to bypass frp on an android device.
How do I bypass Samsung FRP?
You need to use frp bypass tools or Samsung frp bypass apk to bypass Samsung frp.
Is it possible to unlock a Google locked phone?
Yes, it is possible to unlock a Google locked phone. Use frp bypass apk or bypass frp tools to bypass google account verification.
Which app can I use to bypass google account?
There are many applications that allow you to bypass google account. But the best ones are frp bypass apk and technocare apk. You can also use frp bypass tools to bypass your google account.
Conclusion
In this detailed guide, we have shared download links of all the required apk files and tools. These frp files will help you to bypass Google FRP verification on your smartphone. If you are stuck on any step we explained above, or you can't understand. Feel free to let us know in the comments.