FRP Bypass Tools are essential for those who want to bypass FRP on android phones. There are many best frp removal tools available online. But, not all of them fix the FRP Lock issue for android users. If you are looking for the working FRP Unlock tools, then don't worry. Because In this article, we are sharing the best FRP tools you can try in 2023.
What is Factory Reset Protection (FRP)?
Factory reset protection is one of the best feature introduced on Android devices. In case if you lost your Android device or it has been stolen. The other person won't be able to access it unless he/she remembers the Google/Samsung accounts. So all your private data/information will stay safe and secured.
But according to recent reports, this feature caused problems for many Android users. Users who recently bought phones or forget Google account logins face this issue. So it is really important for you to know how to bypass FRP lock and fix this problem.
Download FRP Tools
There are many frp removal tools available that helps you remove frp and unlock phone. In this article, we are sharing the top and best FRP bypass Tools which you can use in 2023. We have tested them on several devices which includes Samsung, Moto, ZTE, LG, Lenovo, and others. Let's know about all these tools:
FRP Bypass Apk Download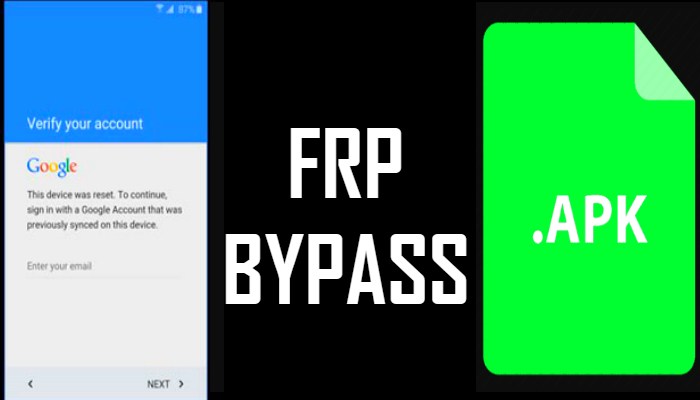 One of the best frp bypass tools which help you to bypass google account easily is FRP bypass apk. It works perfectly on all the Samsung and Android devices. It is free and you can download it from our official website.
Pangu FRP Bypass APK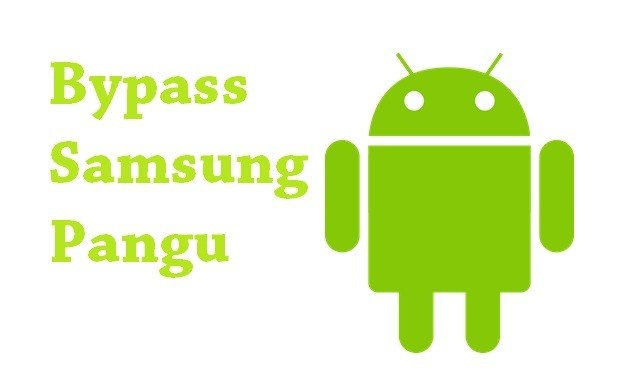 Pangu is one the easiest and free method to remove frp lock. You can easily bypass google account. This app works on Android 6, Android 7 and Android 8 OS based phones. You can use this tool for Samsung, Micromax, Motorola and others.
All you need is to enable Talkback option.Then install Apex launcher and use it. Next disable Google play services and Google account manager. Next switch off Find my device option. Now install Pangu FRP Unlocker to bypass Google account verification on your phone.
Time saving tool.
Free to download.
Best for the All Lenovo, Micromax, Motorola, SPD and Samsung devices.
Download Pangu FRP Bypass Unlocker APK Tool
UnlockUnit Intelligent Assistant
Want to know how to bypass Google account verification? You will be able to unlock your phone in few steps using this chat-oriented process. Chatbot will help you with proper instructions (No technical knowledge required).
If UnlockUnit Intelligent Assistant is unable to unlock FRP, you will get your money back. 95% of users which used UnlockUnit FRP tool are fully satisfied with it. So try this UnlockUnit FRP Bypass tool.
Samsung Reactivation Lock/FRP Removal Service
If you are looking for an online service to remove FRP on your Samsung device, then must try this service. You don't need to watch any video tutorials or follow instructions anymore. Because now using IMEI number you can easily unlock your smartphone.
Simply visit the Samsung reactivation lock website. Then select your Samsung model from the list. Next enter your IMEI number. You will then receive a unique ID and password. Then you will receive credentials after 2-3 days after submitting your IMEI number.
GSM Flasher ADB FRP Bypass Tool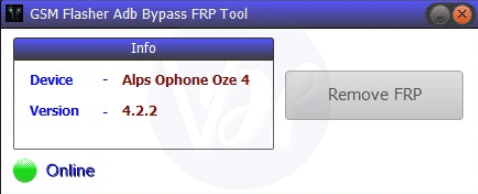 GSM Flasher is the best flashing tool. But you can use it to bypass frp lock on android device as well. This tool is compatiable with both Mac and Windows OS. First download the setup file on your computer. Next install it. Once installation completes, you will be able to bypass google verification. You can also remove pattern lock using GSM Flasher ADB Frp bypass tool.
Easy to use interface.
Compatiable with almost all operating systems.
Use it to remove pattern and FRP lock.
D&G Password Unlocker Tool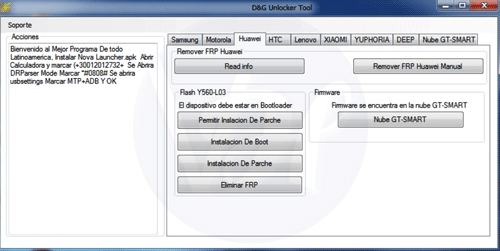 Android users can now use D&G Password Unlocker to bypass FRP restrictions on their phones. This FRP tool works with almost every Brand such Samsung, Motorola, Xiaomi & HTC.
This frp unlock tool is compatiable with Windows XP, 7,8,8.1 & 10. After installing this tool, first install D&G Password Unlocker. Next connect your device via a USB cable.
You can also rewrite the firmware and flash android smartphones as well. So definitely give a try to this awesome frp removal tool.
It is fully compatible with Windows 7/8/10, Vista and XP.
Works on all Samsung, Huawei, Xiaomi, HTC, Euphoria, Lenovo, Motorola devices.
FRP Unlock Services
There are many websites on the internet which offers service to bypass FRP lock on android. If you have money and can't unblock your smartphone, you should try out Bypass FRP online websites.
Samsung FRP Helper v0.2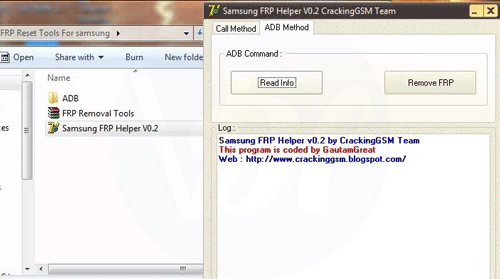 Samsung FRP Helper is a useful frp lock remover. It is one of the top frp removal tools as it comes with ADB feature. So you can easily bypass FRP verification using this tool.
Comes with special ADB feature.
Has interactive and easy to use GUI.
Users can easily bypass FRP verification using Samsung FRP helper.
GSM FRP Bypass and Flashing Tool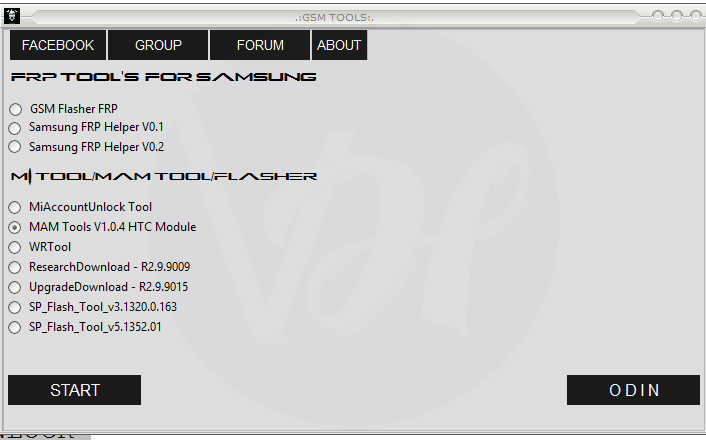 GSM frp bypass and flashing tool is another popular frp removal tool. It has a user friendly interface and is available for free to download. Most of samsung users are using GSM FRP bypass tool to unlock their FRP locked samsung devices.
Free and Easy to use.
works perfectly on SP flash old version.
works on different android versions of all android smartphones such as Samsung, SPD, HTC etc.
UnlockJunky
If you are one of those people who don't want to get into technical stuff and have money to spend. Then we recommend you to use UnlockJunky. You will be get in touch with tech experts.
To get started, first open UnlockJunky website. Choose your smartphone brand and model. Next choose Unlock type (FRP) and download the tool.
Next plug in your smartphone. No start a live chat with expert technician who will unlock your frp locked device. Within 5-15 minutes, your phone will be frp unlocked.
Frp Hijacker Tool
It is difficult to bypass google account verification on Samsung devices. But now using Frp Hijacker you can remove frp lock within few minutes easily in 2023.
Frp Hijacker tool is developed for Samsung device users. If you want to bypass FRP lock on Samsung smartphones, definitely try out this tool. You can download the Frp Hijacker Tool from the download link given below.
Quick Shortcut Maker Apk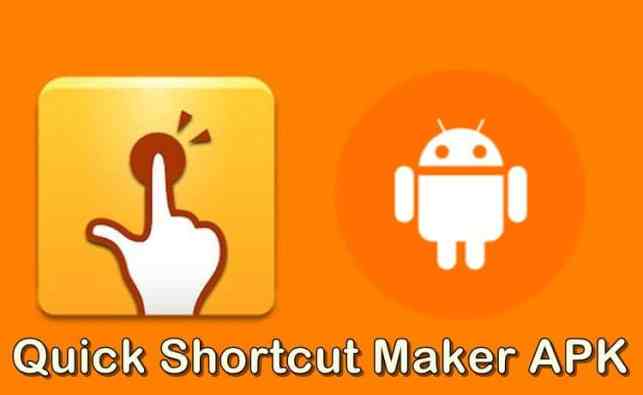 Quick Shortcut Maker apk is one of the best and working method to bypass google account and fix frp lock. It is highly recommended to try Quick shortcut maker apk in case none of the other frp tools works for you. Give it a try and this tool won't disappoint you.
This app is compatible with almost every smartphone brand. You should download and use Quick Shortcut Maker 2.4.0 APK.
Download Google Account Manager Apk all (All versions)
You can use Google account manager apk on Android 6,7,8,9,10 frp locked phones. Download the Google account manager apk with supported android version.
Google Account Manager 4.0.3 IceCream-Sandwich Download
Google Account Manager Android 4.2 Download
Account Manager Android 4.4 Download
Google Account Manager Android 5 Download
Google Account Manager Android 5.1.1 Download
Account Manager (Android 6) Download
Google Account Manager Android 6.1 Download
Google Account Manager Android-7 Download
Account Manager Android 7.1 Download
Google Account Manager Android 8 Download
Account Manager Android 8.1 Download
Google Account Manager Android 9.0 Pie Download
Account Manager Android-9.1 Download
Google Account Manager (Android-10) Download
Note: Download Google account manager apk and follow the steps to unlock FRP without PC. GAM 6 apk worked for most of Android users, so we recommend using GAM 6 apk.
Download All Latest FRP Bypass Apk Tools
FRP bypass apps can help you bypass frp lock on your device without using PC. If you don't want to use PC, then check out the one tap shortcuts and frp unlock apps download links given below.
Apps direct open without Install
Download FRP APK (Direct Link)
Download All FRP Bypass Tools for PC
You can use FRP Bypass tool for PC to remove frp lock in just few clicks. Below i am sharing all the frp bypass tool for pc you can use in 2023 to unlock your phone. For Samsung devices, FRP Hijacker tool is highly recommended.
All the tools we are sharing below are fully compatible all Windows OS. Also they support Android 5,6,7,8,10,11 & 12 OS based android devices.
Samsung FRP Helper V0.2 Download
Realterm Serial/TCP download
Mi Account Unlock Tool Download
FRP Micromax Tool download
SamFirm Tool V1.6.4
Samsung FRP Tool Download
Nokia ADB FRP Tool Download
Oppo Unlock Tool Download
ADB Fastboot Commands for Android
SamFW FRP Tool
FRP Huawei Tool download
ADB Bypass tool Download
TPS Xiaomi Tool download
Muslim Odin Tool V3
OMH Android Service Tool
FRP Oppo Tool download
GSM Flasher Tool download
FRP Hijacker download
Samsung Sidesync Software Download
R3 Samsung Tool
Motoreaper Tool
SPD FRP Tool download
Samsung ADB Bypass Download
Android Multi Tools download
MTK FRP Tool download
SamFirm AIO Tool
Vivo Flash Tool Download
Android Fastboot Reset Tool download
Download Xsoft FRP unlock Tool for PC
FRP Vivo Tool download
FRP Qualcomm Tool download
Download Big Xiaomi Unlock Tool
Samsung Android 11 ADB FRP Remover
Vivo ADB Format Tool download
Odin Software v3.13 download
Mysterious Dev Tool
All in One FRP Tools Download
Qualcomm HS-USB QDLoader 9008 Drivers
SP Flash Tool download
MTK Universal V5
We have listed all the important FRP tools for removing Google account verification. So these are the useful and best FRP bypass tools 2023 which you can try. Hope these frp removal tools help you to solve your problem.