If you want to bypass lock screen on your Samsung device, then you can try out Bypass Samsung Pangu. Nowadays most of the Samsung users are facing lock screen issue. So they are looking for the guide to know how they can bypass it. If you are one of these people, don't worry because there is an app called "Pangu FRP Bypass Apk" available. Using Pangu FRP Bypass apk, you will be able to bypass lock screen on Samsung devices
easily
.
FRP is one of the top methods to protect your Samsung device from thieves or intruders. But what will you do when you are unable to access your Samsung device after doing the factory reset? Well to get access to the device, you need to use Bypass Samsung Pangu app.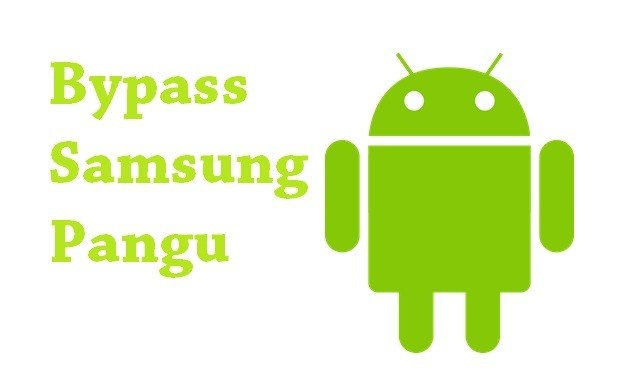 You can
easily
install the Bypass Samsung Pangu on your Samsung device, so you can bypass the lock screen. In this guide, we are going to talk about all the features of this app and how you can download & use this tool. So without any time, let's get started:
Bypass Samsung Pangu Features | Samsung FRP Bypass Tool
Bypass Samsung pangu apk is a great application available for Samsung devices. It becomes handy in a situation when you performed the factory reset and you forgot the password. So this means neither you will be able to attend the phone calls nor messages. So this will be a huge loss for the Samsung device user, but Bypass Samsung pangu can help you. Below we are listing some of the top and cool Pangu FRP Bypass Apk features.
Using Samsung FRP Tool, you will be able to get rid of Google account FRP lock screen

easily

.

You can Samsung FRP Bypass using Samsung FRP Tool on any Samsung device.

As the name suggests, this app only works for Samsung devices. But you can try on other brand's devices as well.

Samsung FRP Bypass is easy to use application for bypassing screen lock.
So these are some of the top and cool Bypass Samsung Pangu features. This is the reason why most of the people recommend using this Samsung FRP Bypass Tool. Now let's know how you can download and install Bypass Samsung Pangu app.
Bypass Samsung Pangu Installation
Well, the installation method of Bypass Samsung pangu app is easy and simple. No need to perform any complex process,
just
follow the simple steps given below to bypass the lock. So follow these few steps to bypass Samsung pangu, let's get started:
The very first thing you need to do is to download "Realterm". It is software which will be used for making calls.

Next, you need to use red button for cutting call and then open web browser so you can download Samsung pangu tool.

Once you have

successfully

downloaded it, install it on your Samsung device. Next launch it, follow the on-screen instructions and that's it.

You have

successfully

bypass google verification using Samsung pangu frp tool.
So these were the simple steps for downloading and to install bypass Samsung pangu apk. If you followed the steps
correctly
, then you should have unlocked screen lock now.
Bypass Samsung Pangu Safe to use or Not?
Millions of users all over the world are using pangu frp bypass, so they don't go wrong. We
highly
recommend you to use Bypass Samsung pangu app to get rid of screen lock on Samsung devices.
We hope this guide helped you to know about the features of Samsung pangu tool and how to download & install it. And if you are still facing any issues, you can let us know in the comments below.