Knowing the method behind a successful ZTE Z982 FRP bypass is a useful skill to have. Sure, Google Account Verification is undoubtedly handy. After all, if you lose your phone, the chances of someone else being able to use it are relatively slim. They'd need to know your Google username and password.
But what if you want to sell, trade, or give away your phone to someone else? Or what if you reset your device and can't remember the login details you used a couple of years ago? Then, you're in big trouble, unless, of course, you know that ZTE Z982 FRP bypass is an option!
ZTE Z982 FRP Bypass: A Simple Guide
Bypassing Google Account Verification isn't easy. However, it's not impossible either.
Below we break down the exact method into an easy step-by-step guide.
Let's get started!
To complete the initial setup:
Turn on your ZTE Z982 device and connect it to your WiFi.
Go to the "Welcome" screen and click "Accessibility."
Then, click on "Vision Settings" and enable "Talkback." Wait until a "Talkback Tutorial" popup appears.
Using your finger, draw the letter "L" on the screen. That should bring up the "Global Context Menu" screen.
Double-click on "Talkback Settings."
Press on "Volume Up" and "Volume Down" keys at the same time until "Suspend Talkback" popup appears.
Click "OK" to turn off the "Talkback" feature.
Scroll down and click the "Help & Feedback" tab before tapping on "Get started with Voice Access."
You should see a YouTube video. Tap the "Play icon" on the video and click on the title to be brought to YouTube.
Once on YouTube, swipe down the YouTube video and click on the three dots in the upper right-hand corner.
Now, click on "Settings" and tap on "About." Then, press on the "Google Privacy Policy."
Next, press on "Accept & Continue" and then on "No Thanks."
Well done, you're now in Chrome!
Download the necessary tools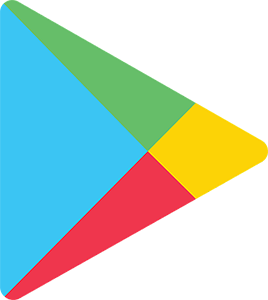 The next thing you need to do to complete the ZTE Z982 FRP bypass is download three tools. These are:
Quick Shortcut Maker
Google Play Services
Launch Google Settings
Download Quick Shortcut Maker
To install the Quick Shortcut Maker just follow a few quick steps.
Search for "Quick Shortcut Maker" on Google Chrome and install it. You might need to enable "Unknown Sources" option in the settings tab that will pop up.
As soon as the app is installed, click "Open" to launch it.
When the app opens, search for "Launcher3." A long list will appear, but you can select the very first "Launcher3" you see by clicking "Try."
Install Google Play Services
Next, to install Google Play Services you want to go back to Chrome and look up "Download Google Play Services." Download the app.
Launch Google Settings
Go back to Chrome once more. This time:
Search for "Download Launch Google Settings." Download the app.
Open the app and click on the three dots on the top right corner. Select "Show Debug Items."
Then, scroll down and select "SmartDevice Target Flow."
Tap "Next," and then "Next" again to see a code on your screen.
Connect your ZTE Z982 to another Android device
To conclude your ZTE Z982 FRP bypass, you'll need another Android device:
Switch to another Android device and open "Google Chrome."
Search for "Set Up My Device."
Click on "Set Up My Device" from the search result. When you notice a "Get Started" screen, tap "Next."
Now, your Android device will start searching for your ZTE Z982 device. When it finds it, it'll display the name of your ZTE Z982 device on the screen.
Once the name of your ZTE Z982 device appears, tap on it to connect the two devices.
Your other Android device should display a four-digit verification code. Press "Next" and then "Copy."
After a few seconds, your ZTE Z982 device should display a "Sign-in" page. Just paste the code in and sign in.
ZTE Z982 FRP Bypass Completed!
There's more than one way to bypass Google Account Verification. The above method, however, is explicitly tailored to ZTE Z982 devices.
Bypassing FRP is a lengthy process, but one that is worth it in the end.
Was our short guide on how to bypass ZTE Z982 FRP helpful? Do you know a better way of how to go about disabling Google Account Verification and FRP? Let us know in the comment section down below!