MOTO FRP Tool is one of the popular third-party tools developed for Motorola phones. It makes FRP unlocking process easier for them. If you have factory reset your Moto phone and forgot the Google login details, then this tool will help you.
So download the Motorola FRP tool right now, and follow the step-by-step instructions. This way you can easily bypass frp lock on your Motorola phone.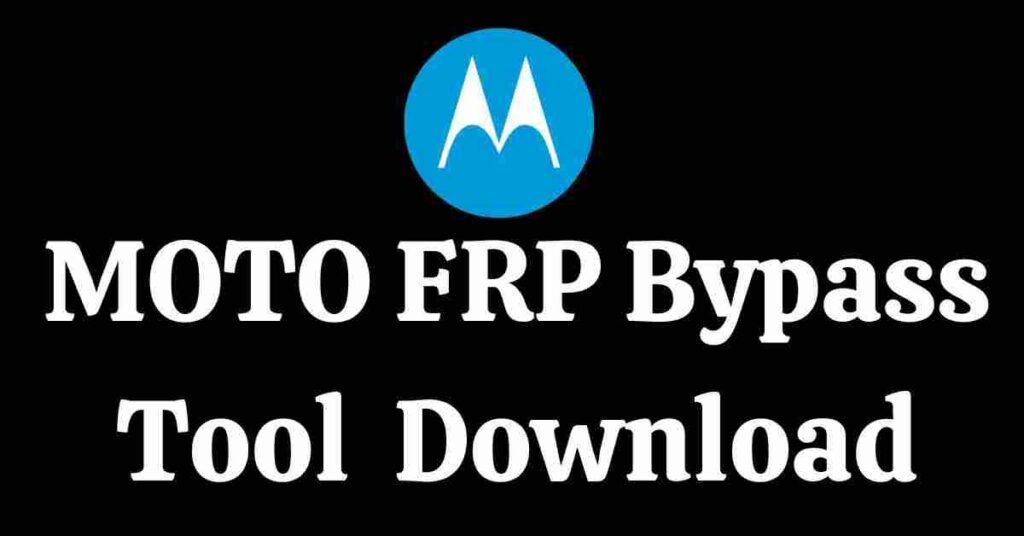 Android always prefers the security and privacy of its users. So to increase security on android devices, they introduced the FRP feature. FRP feature got introduced on devices from Android 5.0 to Android 13. This feature gets activated when you set up a Google account on the phone.
When you hard reset your Moto Phone, you will be asked to enter the last active Google account logins. In case, you forget the logins, you can use Motorola FRP Tool to unlock FRP.
Moto FRP Bypass Tool Features
Here I will show the best features of the Motorola FRP Unlock tool. So before you use this tool, you should know what this tool can do. Let's take a look at these features:
You can download Motorola FRP unlock tool latest version for free. No need to pay a single penny.
It supports all the old and latest Moto devices. Thus highly recommended to use it for Motorola phones.
It helps you remove the FRP lock on any Moto android phone within a few minutes.
Simply and easy to use frp unlock tool.
Supported Devices
Here are some of the most popular Moto devices supported by Moto FRP Bypass Tool:
Moto Z
Moto Z Play
G6 Play
Moto G pro
Moto G Plus
G8 Power
Moto G8 Power Lite
Moto G Power
Moto E6s
G Styles
Moto Hypr
Moto G8
Moto E6+
Moto One Macro
Moto Razr
Moto E6
Moto G8 Play
Moto G6
Moto X4
Moto Zoom
Moto G5
Moto C & C+
One Play
Moto G Turbo
Moto one Action
Moto One Power
G7 Power
Moto M
Moto G7 & G7+
G7 Play
Moto G3 Power
Moto E4 & E4+
and many more other Motorola devices.
Also Check: Motorola FRP Bypass Without Computer 2022
Download Moto FRP Unlock Tool
Below you will find the download link of the Motorola FRP unlock tool latest version. Just click on the download button to download Moto ADB FRP Tool.
| | |
| --- | --- |
| File Name | Moto FRP Bypass Tool |
| Compatibility | Windows Vista/ XP / Win 7/ Win 8/ Win 10 |
| Size | 25 MB |
| Type | .exe |
How to Use Moto FRP Bypass Tool
So you have downloaded Motorola frp bypass tool. Let's learn how to use it to unlock frp on your smartphone. Let's get started:
First, you need to download Moto device manager on PC.
Next download Moto FRP Bypass tool. Then Unzip it.
Now run Moto FRP Download Setup.exe file.

If it asks for a password, simply enter: iguru4life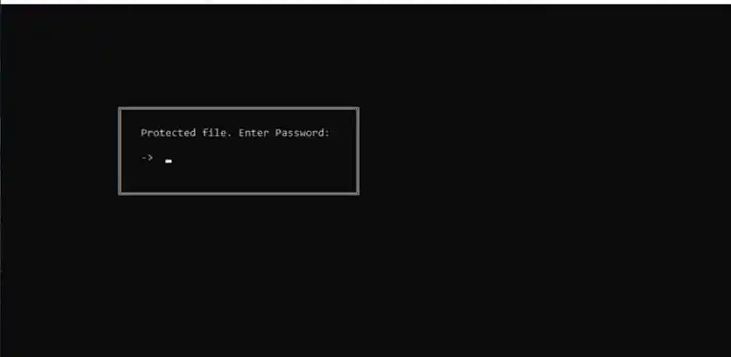 Now Moto FRP unlock tool will open.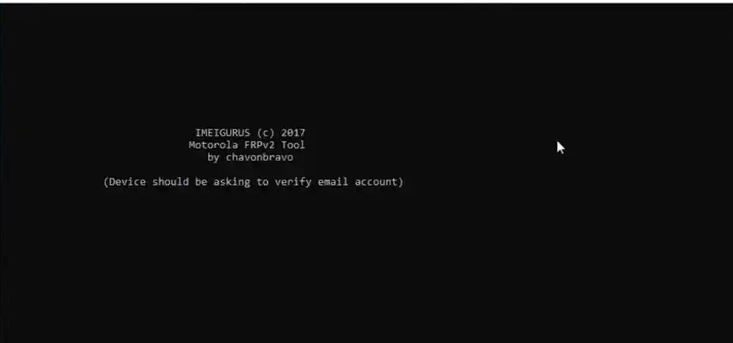 Then power off your Motorola device. Press & Hold Power+ Volume down button for a few seconds. Fastboot mode will appear on your phone screen.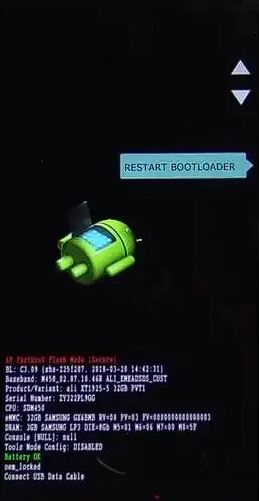 Next, you need to connect the Moto device to the PC using a USB cable. (Under the device manager section on your PC, you will see Fastboot or ADB driver detected).
Now open the Moto frp unlock tool.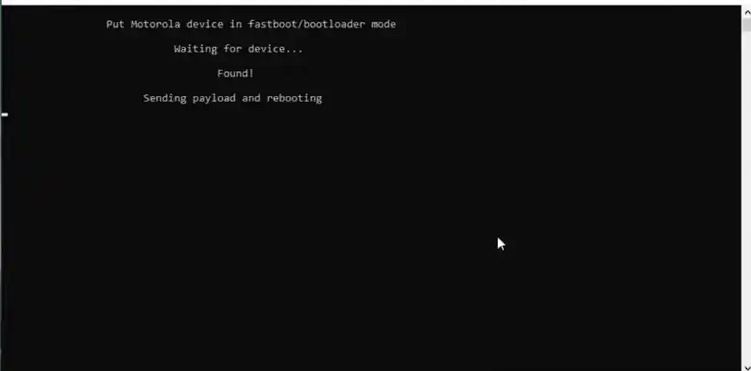 After successfully connecting your device, you will see "waiting for your device". Your smartphone will restart multiple times during this process.
Now you need to Turn on your Motorola device.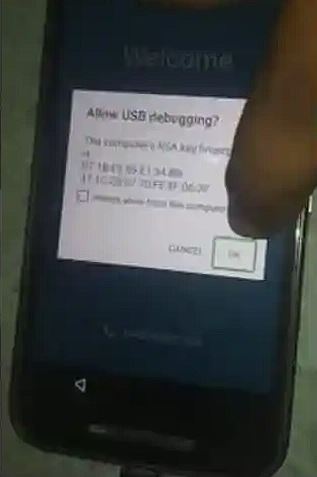 It will then display a "Found" message on the screen. Reboots your device a couple of times.
Then you will get the USB Debugging option on your Moto device. Tap OK.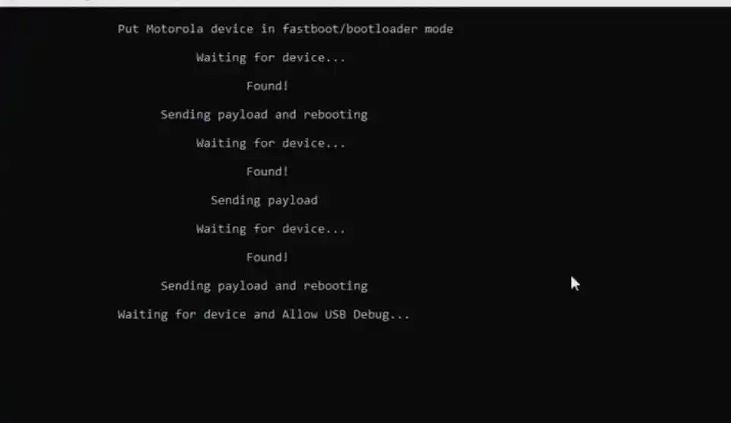 Next, wait until the whole process completely finishes.
Now disconnect your Moto device. Then Power on your phone.
That's it!! You have successfully unlocked your Motorola smartphone using Moto FRP Bypass Tool 2022.
You can also use the frp bypass apk latest version to bypass frp on your Motorola smartphones.
Conclusion
Overall, the Motorola FRP Bypass tool is the best frp tools for All Motorola devices. You can use it to unlock frp on Moto phones within a few minutes. We hope our guide helped you and if you have any queries, let us know in the comments.