Earlier it was much easier for users to bypass frp on their android devices running on OS 5.1 or below. Later Google announced a new feature "Factory reset protection". Not only does it secure the user's private data. But also makes it harder for others to unauthorized access to the phone.
Today we will share the working methods for Motorola FRP bypass without computer.
Bypass Google FRP Lock on Motorola
Most of our readers have asked this question how they can bypass google frp on Motorola devices?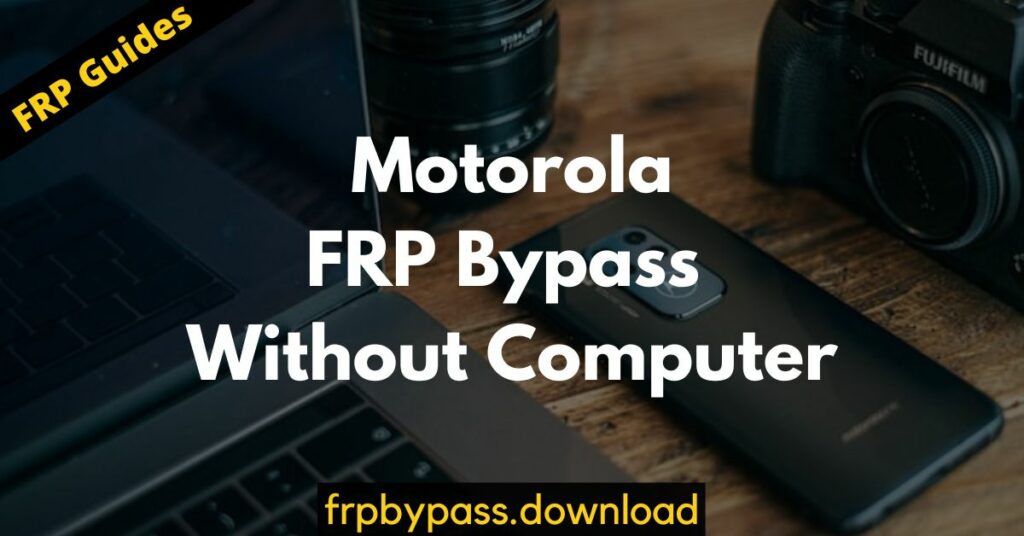 When you buy a second-hand device that is locked because of Google account verification. Or when they forget their Google account credentials of Motorola phone. Then in that scenario, you won't be able to use your Motorola device because it is frp locked.
Once you have removed frp, you can use your android device again. So without wasting any time, let's know about Motorola frp bypass without computer in 2022. Let's get started:
Motorola FRP Bypass Without Computer
Here you will learn how to remove a previously synced Google account on a Motorola phone. For this method, you don't need to use any frp bypass tool or frp bypass app or PC. Kindly keep in mind this method works perfectly for Android 11 devices.
All you need is a little bit of technical knowledge and patience. We guarantee you that if you follow the steps correctly, you will bypass the frp easily.
Bypass FRP on Motorola Devices
First, you need to switch on your Motorola phone. Then connect it with a Wifi network.
Next, you need to tap on the Emergency call option. Now tap on the Emergency information option twice.
Once you are on Emergency Information, then simply tap on the Pencil icon. Then tap on the profile icon. Now tap on the profile icon to change the image.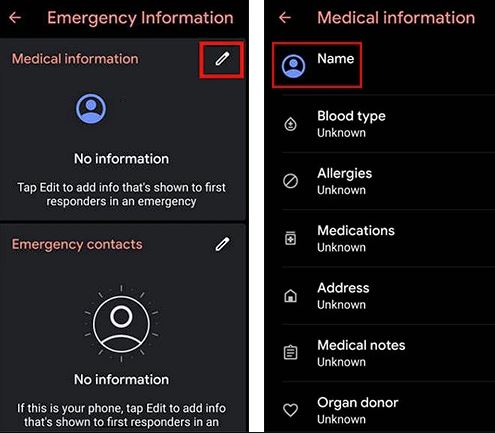 Next tap on the menu option shown in the top left corner screen. Tap on Photos and choose Permissions.
Then tap on Contacts. Next, select the "See All apps with this permission" option.
Next tap on the search bar shown in the top right corner screen. You need to search Settings and then select Settings App Info. Tap to Open.
We have successfully entered Phone settings. Now tap on Accessibility –> Accessibility Menu. Then turn on this option.
To confirm whether you have successfully turned this option on or not, then swipe 2 fingers. If the Menu shortcut appears, you have turned it on.
Enabling Shortcut Menu
Now go back to the device settings. Then tap on Apps & Notifications and tap App Info.
Here you will see the list of apps. You have to disable several apps from the list to bypass frp on Motorola device. To do so, tap on three dots and tap show system apps.
Next, you need to click on Android setup, tap on Force stop, and tap Ok.
Here you need to wipe off cache and storage in the app's Storage & Cache option.
Next click on disable button and tap disable the app.
Now tap on the Blue settings icon (Android Setup) and tap on the Force stop option.
Then you need to wipe cache and storage data from the Android setup.
Next tap on Google Play services. Tap disable button and then tap the app.
You don't need to force stop Google Play services.
Motorola Bypass Google Account by Google Play Services
Tap on the back arrow many times until you see the main Hello screen. Then tap on the start option and wait for the screen to load.
After the screen loads, it will check for updates. Go back to the Wifi connection screen.
Here you need to swipe up from the bottom to the top with your 2 fingers. It will open the Shortcut menu.
Now tap on Assistant -> Tap settings -> Tap enable Google Play services.
Then navigate back and select Skip > Tap Continue.
Next click on More and then Tap accept.
Now you need to complete the following actions we listed below:
Tap skip -> Skip -> Ok -> Accept & Continue. Completes all steps until you see the home screen.
Go to device settings -> Tap on System -> Advanced -> Reset option. Then tap on Erase all data option 3 times.
That's it!! You have successfully bypassed Motorola FRP without a PC. Now you can start using your Motorola smartphone again.
Conclusion
There are a lot of other methods available that will help you to bypass frp on a Motorola phone. You can either use frp bypass tools or frp bypass apk. But if you want Motorola frp bypass without computer, then you definitely try this method. In case you face any issues while trying this method, let us know in the comments.